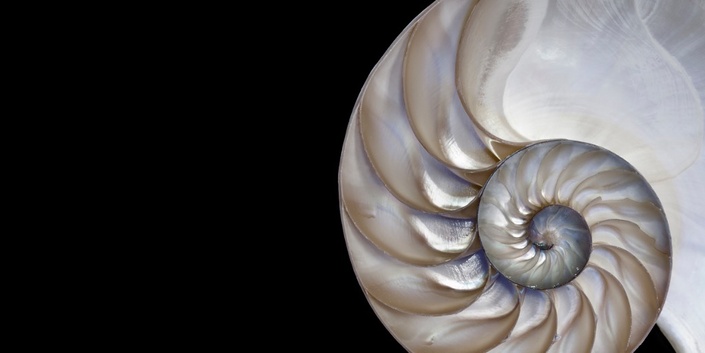 Evolving Your Asana: 4 Principles for an Enlightened Practice - A 90-Day Journey of Awakening, Inspiration & Insight into Living Your Yoga More Fully Than Ever Before
Included in Monthly Membership
Join me for this groundbreaking program designed to inspire and enrich your yoga practice for months and years to come. I'll guide you in exploring 4 Principles for an Enlightened Practice – simple, yet deeply meaningful and powerful approaches to yoga that will expand your practice and transform the way you practice yoga.

You'll leave with the key understandings that have enriched my own practice over the past 25 years, and that have empowered thousands of students from all walks of life to embrace yoga as their path of authentic self-discovery and expansive personal growth. I'll PERSONALLY take you STEP-BY-STEP through the process of extracting the richness of these approaches and integrating the profound wisdom contained in these principles into your life in inspiring and relevant ways.

Our journey into unlocking the power and potential of your practice — and taking what happens on the mat into every facet of your daily life — includes four, expertly-themed and sequenced all-levels alignment-based yoga classes:

* Honoring your Sacred Embodiment in standing poses and hip openers
* Connecting to your Steady Center through standing and seated twists
* Revealing the Vision of Oneness with heart-opening backbends
* One more principle that will FOREVER shift the way you practice yoga.

You'll own videos of the complete classes from Centering through Savasana, plus PDFs of the sequences for practice and teaching are included so you can come back to them again and again. These classes are IMMEDIATELY AVAILABLE TO YOU AS SOON AS YOU SIGN UP. They're downloadable and yours forever.

YOU'LL RECEIVE WEEKLY CONTENT INCLUDING:
- Guided journaling and reflection exercises
- Pose tutorials, breath work, and audio meditations
- Personal guidance for your yoga practice
- Q&A
And much more!
YOU CAN PARTICIPATE:
- On your own schedule
- On any device
- Anytime, anywhere
I am so excited to share this journey of awakening and inspiration with you!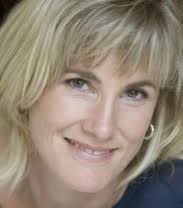 "What I am loving about this course is that I am being given new ways to approach my path in yoga. I am hard on myself and the readings, the check-ins, the weekly summary invite me to be wooed by this thing called yoga. I realize that I am doing a lot more than I initially thought because I dip in to the almost daily readings that you provide Barrie, and then I find myself contemplating them when I walk my dog and I find myself articulating and sharing the feelings and impressions that I have come up with my students. I am getting a whole lot more out of this than I think because I keep putting emphasis on the asana part of this journey and not on everything else that is as vital. A heartfelt Namaste Barrie.
--Cary Lawrence, Yoga teacher and Actor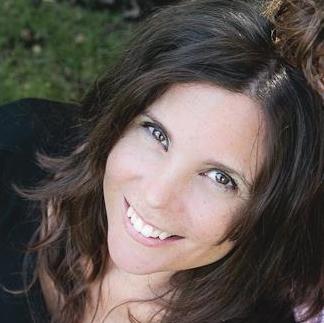 "This was such an interesting read, Barrie! Thank you for presenting these ideas in such a way that I now not only better understand them in my own self and my own practice, but also in how to share this with my students."
--Virginia Armeni, Yoga Teacher
"I loved the way you discribed the steady center. At that paragraph I just stopped, took a deep breath and connected right away to it. You've put into words something that, as Heather mentioned, we forget that we know. I think that if we forget, it is because we need more practice and more clarity on what we want for ourselves and for others around us. As you so brilliantly said "your intention is what focuses your attention". My goal is to be able to envision my intention in a discipline-oriented practice, because I always had a lot of intentions but discipline, not much. I recognize myself in this self-sabotage cycle so much. And it is not only regarding yoga practice but also regarding other aspects of my life. Thank you so much for your heartful guidance!"

"I am late in following the program but went straight to your live call on to rekindkling the spark. I was curious to hear what you had to say. I have been feeling on a plateau for a while but still do my practice of asanas every day as I know how beneficial it is for me both mentally and physically. I kept asking myself what is going on with me? why can't I feel that amazing feeling that I use to feel when I started? I am so happy and grateful to listen to you. I feel you speak the truth about yoga life. You tell it as it is and it feels good to hear both sides (good time and not as good) so I know that I am not alone. I am very grateful for receiving all your teaching and knowledge. Thank you so much for sharing and being such an inspirational and supportive human being. To me you are a master!"
-- Nicole DiMeo, Yoga Teacher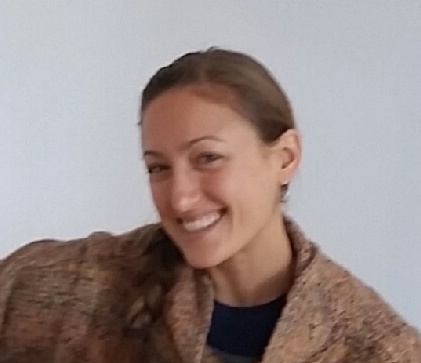 "This was so grounding for me to read. I think that I have a good sense of my steady center, my inner Self, my energetic midline, but I know that I often forget that I know it. I let fear and anxiety take over, I lose sleep, I feel lost, but the second I tune in I'm back with myself and I know exactly what to do, how to proceed, what to say, etc. I am really looking forward to connecting deeply in the next few weeks to my steady center. The timing is so Divine, as I am in the midst of a job change...! Thank you, Barrie!"
Heather Acomb, Yoga Teacher and Professional Dancer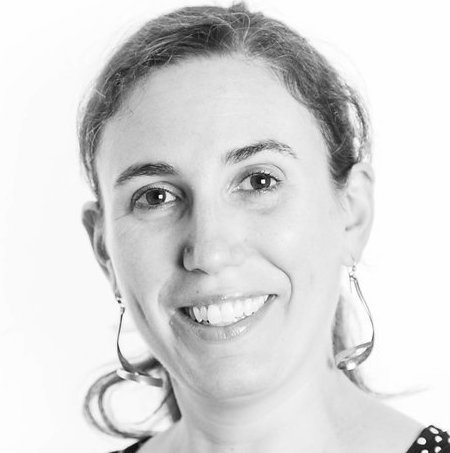 "Best Pavritta Trikonasanas and Parivritta Parsvokonasanas I've ever done! (even though I did topple over in pavritta parsvokonasana on one side ... ) I find those poses really challenging (esp. p.p.) and these alignment principles (i.e. the side body work and hugging in the outer hip) really helped me to feel aligned (rather than flailing) in those poses. Thanks Barrie!"
-- Robin Breger, Osteopath and Yoga Teacher
Your Instructor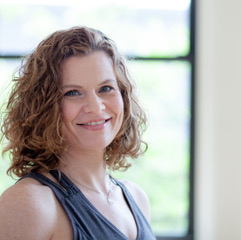 Barrie Risman is widely regarded as one of Canada's most highly skilled yoga educators, teacher–trainers and mentors. She is well known for her ability to convey the essence of the wisdom teachings of yoga with exceptional clarity, insight, and relevance to students of all levels and from all walks of life.
Barrie's teaching weaves together the technical precision of refined alignment-based practice with an ever-present awareness of the great wisdom of yoga philosophy distilled from decades of intensive study and practice.
Teaching for close to 2 decades, Barrie shares the depth of her experience and knowledge to reveal a uniquely accessible, authentic and integrated approach to yoga. She empowers students with tools to deepen their understanding and inspires them to embrace asana as a path for expansive self-discovery and inner growth.
Barrie's forthcoming book, Evolving Your Yoga: Ten Principles for an Enlightened Practiceis a guide for teachers and continuing students to deepen, expand, and integrate the benefits of yoga in their lives.
A seasoned trainer and mentor of new teachers, Barrie serves on several teacher-training faculties including HappyTree Yoga in Montreal, PranaShanti Yoga Centre of Ottawa, and Shakti Yoga in Geneseo, New York. She is the creator of The Skillful Yogi professional development courses, retreats and mentoring programs for yoga teachers.
Barrie was the co-founder and co-director of Shri Yoga, Montreal's seminal place for the practice of Alignment-based, Heart-centered Hatha Yoga from 2011-2016. From 2003-2012, she was a Senior Anusara Yoga teacher and teacher trainer. Barrie led Anusara Yoga events throughout Canada, the US and internationally and served on the Anusara Yoga Teacher Certification Committee from 2006-2012, mentoring new teachers toward certification.
She has been a dedicated student of Iyengar Yoga for more than 25 years. She continues to study regularly with her primary mentor, Kevin Gardiner, a senior Iyengar Yoga teacher and co-founder of the Iyengar Yoga Institute of New York.
From 1997-2003, Barrie served as a full-time staff member for the SYDA Foundation in India and the US, immersed in the study and practice of all the traditional yogic disciplines.
Barrie is the proud Co-creator and Co-director of the World Spine Care Yoga Project, whose mission is to bring the benefits of posture, breathing and mindfulness as a tool for pain management and active self care to low mobility populations around the world.
Click here for Barrie's full CV.
Frequently Asked Questions
When does the course start and finish?
The course starts now and never ends! It is a completely self-paced online course - you decide when you start and when you finish.
How long do I have access to the course?
How does lifetime access sound? After enrolling, you have unlimited access to this course for as long as you like - across any and all devices you own.
What if I am unhappy with the course?
We would never want you to be unhappy! If you are unsatisfied with your purchase, contact us in the first 30 days and we will give you a full refund.